Press Releases
Press releases from and about the Pioneer Library System.
Pioneer Library System - Press Releases
Last Updated on Tuesday, 20 November 2012 11:36
Did you unwrap a Kindle, Nook, or other tablet or e-reader this holiday season? Are you ready to start reading, but not sure where to start? We've compiled some helpful tips and links on how to set up your device as well as how to start downloading library e-books.
Setting Up Your Device
First, charge your device for at least 4 hours. All e-readers can be charged by using a USB cable to connect the device to a computer. If you have a power adapter that will allow you to charge the device from a wall outlet, use it. Your device will charge more quickly from a wall outlet than from your computer.
Once your device is charged, you will need to follow the manufacturer's steps for registering your device before you can use it. Usually directions for this process are included with the device. If not, click the name of your device below to go to the manufacturer's startup instructions.
Add a comment
Pioneer Library System - Press Releases
Last Updated on Wednesday, 21 September 2011 10:45
We are excited to announce that our OverDrive eBook collection is now compatible with the Amazon® Kindle.
Customers can now download popular and classic eBooks to a Kindle device or any mobile device running the free Kindle app, such as iPhone®, iPad®, Android™, and more.
We also offer eBooks and audiobooks for use on a PC or Mac computer and popular mobile devices such as a Smartphone, MP3 player, and eBook reader like the Barnes & Noble® Nook™ and Sony® Reader.
Kindle users can browse the collection of bestselling and classic eBooks from a PC or Mac computer, check out titles using a library card, and select "Get for Kindle" to deliver eBooks to their Kindle device or any device running the free Kindle app.
Users who enjoy eBooks on Kindle will benefit from Amazon's Whispersync technology that synchronizes notes, highlights and last page read between their Kindle and free Kindle apps.
Visit our OverDrive page to download eBooks for your Kindle or other compatible device.
Add a comment
Pioneer Library System - Press Releases
Last Updated on Wednesday, 05 October 2011 10:29
You asked, and we listened! Many of you shared comments and feedback about wanting to manage holds on items. And so, we have a video to show you everything you can do with your holds: remove a hold, change pickup location, and even suspend a hold during time you are unavailable to pick it up.
Watch the tutorial on managing your holds or any of our other video tutorials on the PLS YouTube Channel to become more familiar with the new catalog system.
Add a comment
Pioneer Library System - Press Releases
Last Updated on Friday, 05 August 2011 15:00
The Virtual Library has created 5 tutorial videos to help you learn how to use the new catalog system. You may watch all 5 videos by clicking the video player to the left or by visiting the PLS YouTube channel.
The videos walk you through searching, sorting results, placing holds, renewing items, and managing the new favorite authors and subjects lists.
If you experience difficulties using a service or have suggestions for enhancements or future tutorials, let us know. Please contact your hometown library, use our online contact form, or email This e-mail address is being protected from spambots. You need JavaScript enabled to view it
Add a comment
Pioneer Library System - Press Releases
Last Updated on Wednesday, 13 July 2011 11:10
Bring the wonderful world of Disney into your home with the new PLS collection of interactive Disney books. Your hometown library now has 679 interactive Disney digital books for you to check out with your free library card. These colorful, interactive titles are launched online and offer plenty of opportunities for learning and fun for your children, students, or that inner child in you. So check out some of these great titles today!
Visit www.justsoyouknow.us/disney for the complete list of Disney Interactive Digital Books.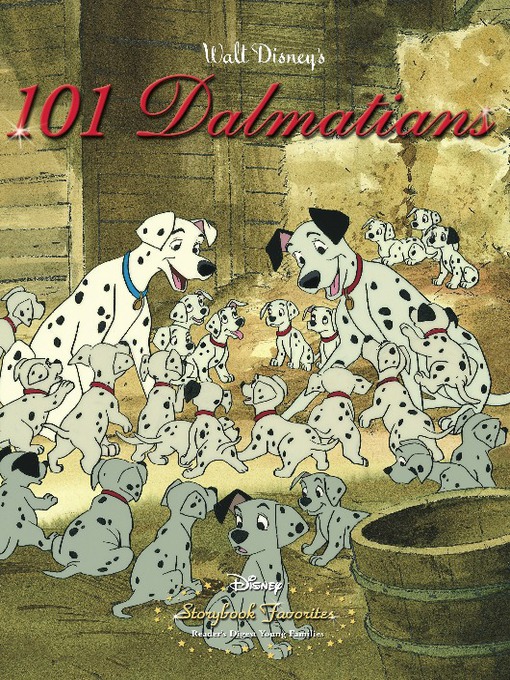 101 Dalmatians Vintage Storybook
One, two, three, four... 101 Dalmatians! Can they all stay safe from the evil Cruella de Vil, who wants to turn them into a Dalmatian coat?
Add a comment
Page 5 of 9
«
Start
Prev
1
2
3
4
5
6
7
8
9
Next
End
»