The month of June is usually associated with swimming, summer vacations, cook-outs, and more. But have you ever thought about audiobooks? The month of June is Audiobook Appreciation Month.
Audiobooks started in 1933 when anthropologist J.P Harrington drove the length of North America to record oral histories of Native American tribes on aluminum discs using a car battery-powered turntable. The development of portable cassette recorders, audiotapes had become very popular and by the late 1960s libraries became a source of free audiobooks, primarily on vinyl records but also on cassettes. Instructional and educational recordings came first, followed by self-help tapes and then by literature.
In 1975, Olympic gold medalist, Duvall Hecht founded Books on Tape, Inc. as a direct to consumer mail order rental service for unabridged audiobooks and expanded their services selling their products to libraries and audiobooks gaining popularity with commuters and travelers. By the middle of 1980s the audio publishing business grew and became very popular.
The Pioneer Library System's Virtual Library has approximately 4,100 audiobooks for you to download to your ipod, phone, or mp3 player. So what are you waiting for? Go to Overdrive to view and download an awesome audiobook from our collection. Check out the list below to see some of our new or popular audiobooks.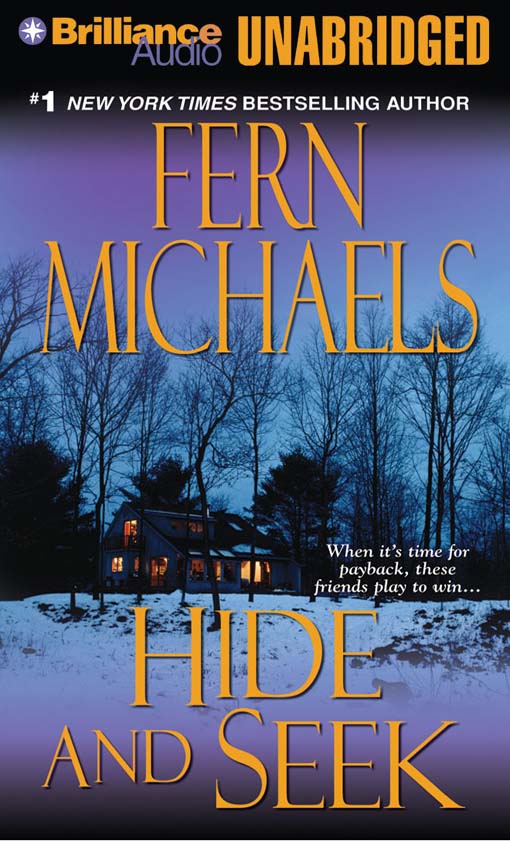 Hide and Seek by Fern Michaels
Together, the seven fearless friends known as the Sisterhood have served sweet justice to villains who thought they were above the law. But payback has its price, and the Sisterhood's last assignment almost landed them in jail. Now the women are fugitives with a bounty on their heads, but they're not planning on hiding out for long - not when good friends need the kind of help only they can give.

Mitch Riley, the ruthless assistant director of the FBI, intends to frame Cornelia "Nellie" Easter, the judge who helped the Sisterhood evade prison, and their lawyer, Lizzie Fox, in order to save his own career. He's created a special task force to hunt the Sisters down. Mitch has the entire FBI behind him, but he's about to discover that he's no match for seven formidable women with an unbreakable bond and a wickedly cunning plan to bring the fight right to his door...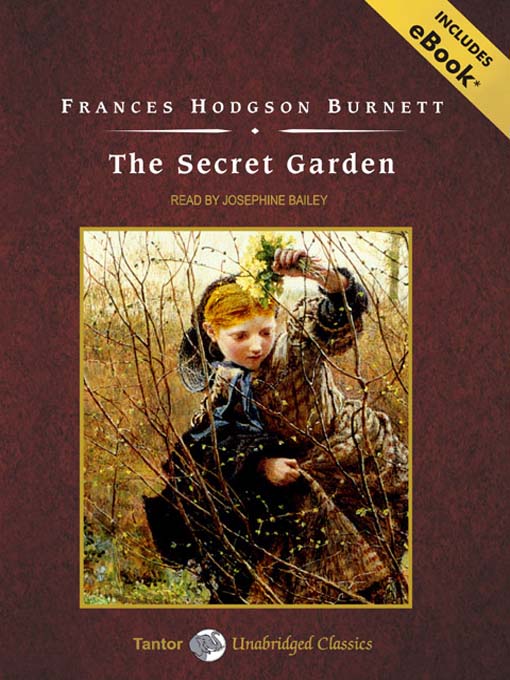 The Secret Garden by Frances Hodgson Burnett
When Mary Lennox's parents die from cholera in India, the spoiled orphan is transplanted to her uncle's 600-year-old gloomy and secretive estate in England. She is certain that she is destined for misery at Misselthwaite Manor. When Mary meets the old groundskeeper, he is the first to tell her what he thinks of her, "We was wove out of th' same cloth. We're neither of us good lookin' an' we're both of us as sour as we look. We've got the same nasty tempers, both of us, I'll warrant."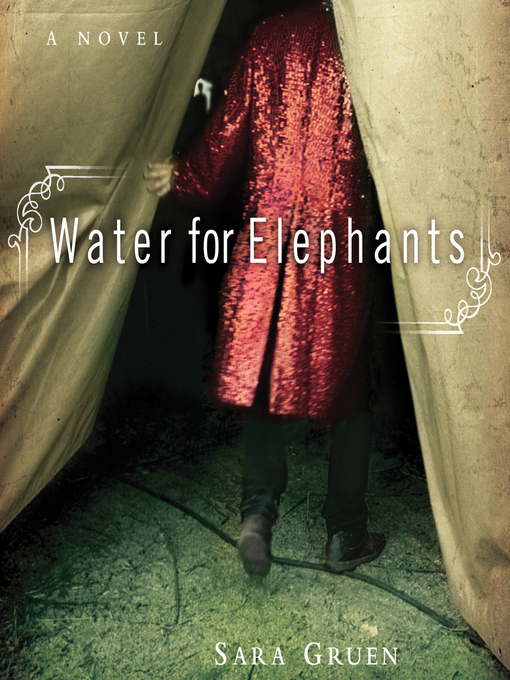 Water for Elephants by Sara Gruen
Nonagenarian Jacob Jankowski reflects back on his wild and wondrous days with a circus. It's the Depression Era and Jacob, finding himself parentless and penniless, joins the Benzini Brothers Most Spectacular Show on Earth. There he meets the freaks, grifters, and misfits that populate this world. He introduces us to Marlena, beautiful star of the equestrian act; to August, her charismatic but twisted husband (and the circus's animal trainer); and to Rosie, the seemingly untrainable elephant Jacob cares for. Beautifully written, with a luminous sense of time and place, Water for Elephants tells of love in a world in which love's a luxury few can afford.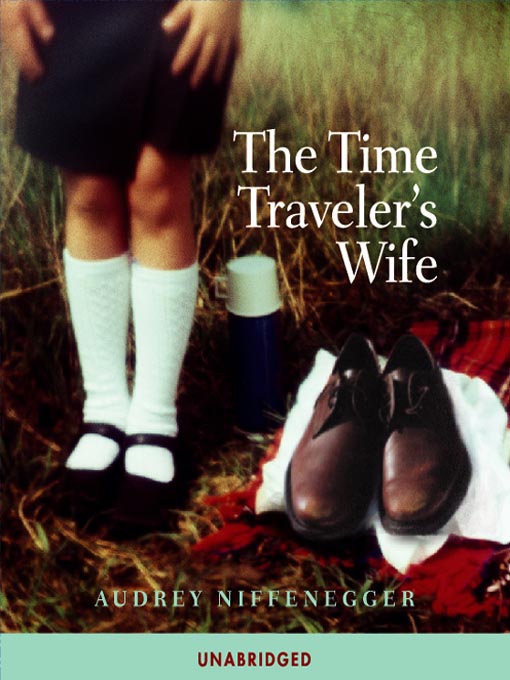 The Time's Traveler's Wife by Audrey Niffenegger
This bestselling and innovative debut novel from Audrey Niffenegger explores the perfect marriage, one that is tested by challenges the couple can neither control nor predict. An imaginative extension of everyday life, the story asks: What if two people who loved each other deeply, married, and faced a life in which one person remained constant while the other slipped fluidly in and out of time?
A modern love story with a twist that invites us to linger over questions of how life and love change over time.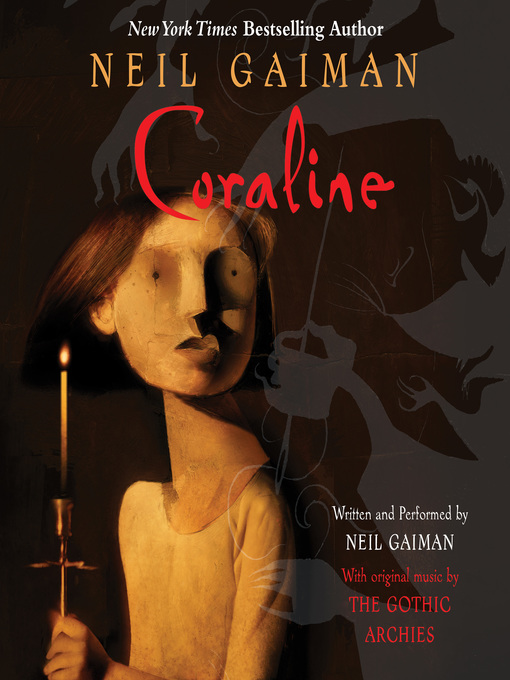 Coraline by Neil Gaiman
The day after they moved in, Coraline went exploring....
In Coraline's family's new flat are twenty-one window and fourteen doors. Thirteen of the doors open and close, The fourteenth is locked, and on the other side is only a brick wall, until the day Coraline unlocks the door to find a passage to another flat in another house just like her own.
Only it's different. At first, things seem marvelous in the other flat. The food is better. The toy box is filled with wind-up angels that flutter around the bedroom. But there's another mother, and another father, and they want Coraline to stay with them and be their little girl. They want to change her and never let her go.
Other children are trapped there as well, lost souls behind the mirrors. Coraline is their only hope of rescue. She will have to fight with all her wits if she is to save the lost children, her ordinary life, and herself.